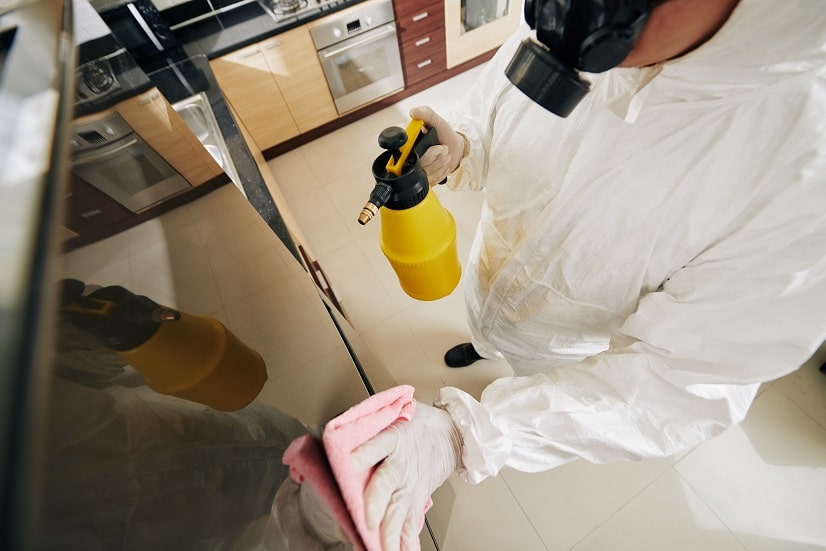 AHSSC Advisories: COVID-19 Disinfection
DISINFECTION
Refers to using chemicals to kill germs on surfaces it can lower the risk of spreading infection. Frequently touched areas, including but not limited to, doorknobs, hand and bed railings, remote controls, faucets, toilets, playing cards, etc., should be disinfected at least once every shift.
GUIDELINES ON HOW TO DISINFECT:
Use diluted household bleach solutions if appropriate for the surface.
To make a bleach solution, mix:
1) 5 tablespoons (1/3 rd cup) bleach per gallon of water or;
2) 4 teaspoons bleach per quart of water
Use alcohol solutions with at least 70% alcohol.
Keep the surfaces wet for several minutes to ensure germs are killed.
Wear disposable gloves when cleaning and disinfecting surfaces.
Gloves should discard after each cleaning.
If reusable gloves are used, those gloves should be dedicated for
cleaning and disinfection of surfaces and should not be used for
other purposes.
Clean hands immediately after gloves are removed.
If surfaces are dirty, they should be cleansed using a detergent or soap and
water prior to disinfection.
For soft (porous) surfaces such as rugs as carpeted floor, rugs and drapes,
remove visible contamination if present and clean with appropriate
cleaners indicated for use on these surfaces.
AFTER CLEANING:
:: Launder items as appropriate in accordance with the manufacturer`s
instructions.
:: If possible, launder items using the warmest appropriate water setting for
the items and dry them completely, or
:: Use products with the EPA-approved emerging viral pathogens claims that
are using suitable for porous surface.
At Home Support Senior Care, LLC
Dated: APRIL 2020